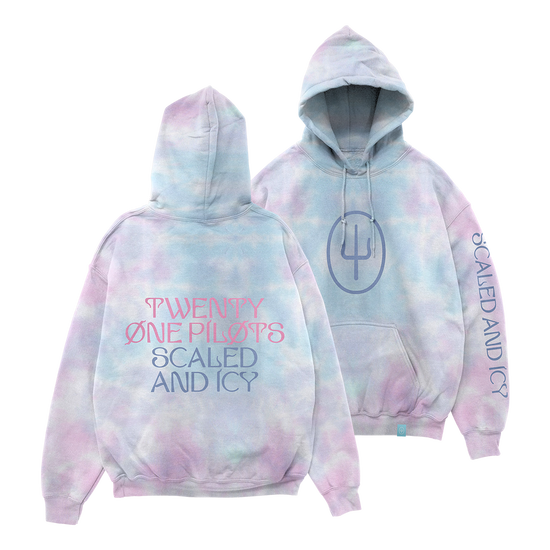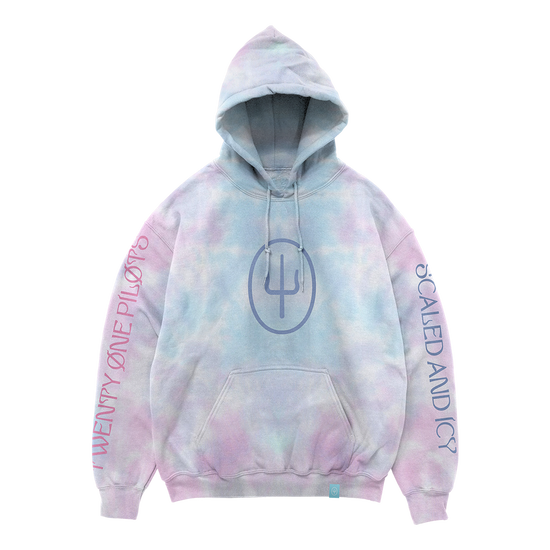 Verfügbarkeit:
Designs für Verfügbarkeit auswählen
Size
Wählen Sie bitte eine size aus
---
The Twenty One Pilots features a Sai Symbol on the front of the hoodie and 'SCALED AND ICY' written down the right sleeve. The back features 'TWENTY ONE PILOTS SCALED AND ICY'. This design is printed on a light pink, purple and blue tie dye unisex hoodie.