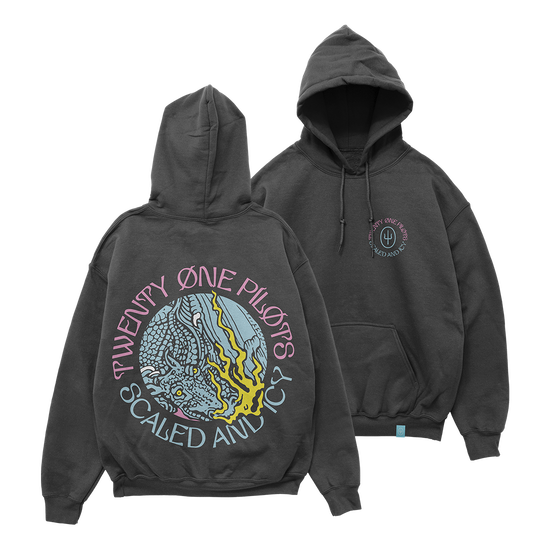 Verfügbarkeit:
Designs für Verfügbarkeit auswählen
size
Wählen Sie bitte eine size aus
---
The Twenty One Pilots 'Circle Dragon Hoodie' features a Sai Symbol on the front of the hoodie. The back features 'TWENTY ONE PILOTS SCALED AND ICY' written in pink and blue circling a dragon design. This design is printed on a black unisex hoodie.