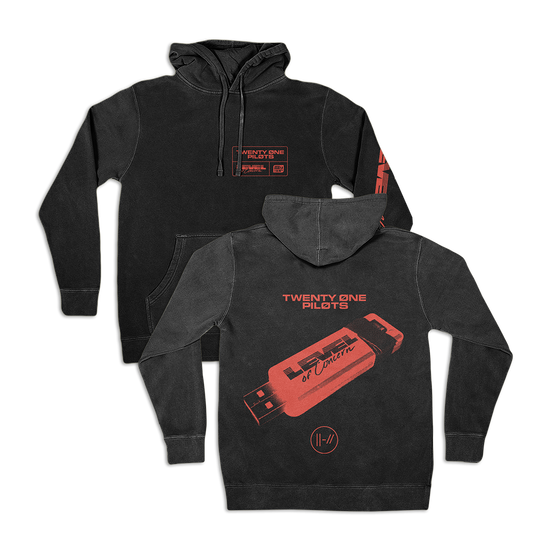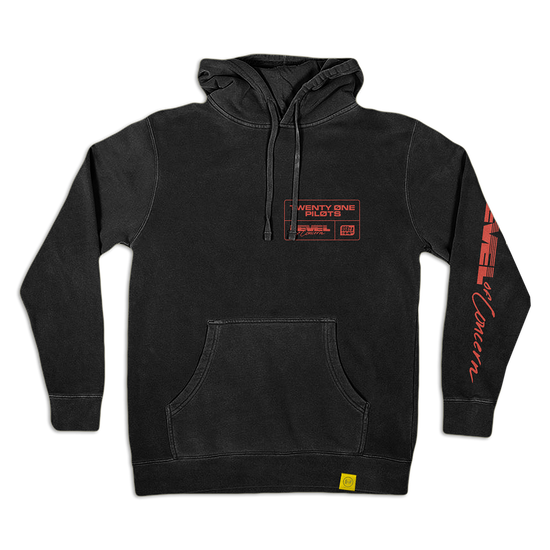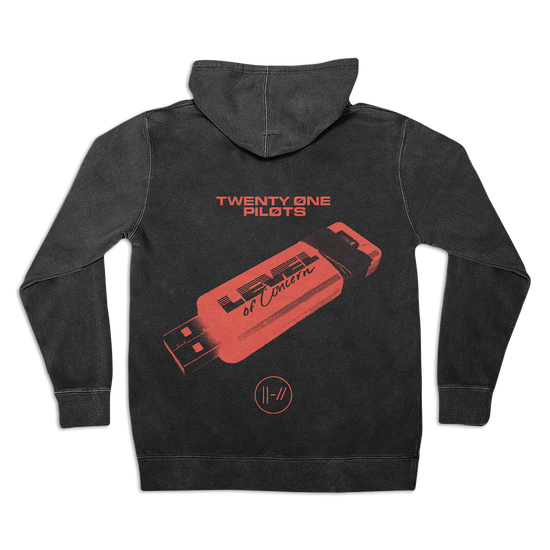 Verfügbarkeit:
Designs für Verfügbarkeit auswählen
size
Wählen Sie bitte eine size aus
---
The Twenty One Pilots 'Mono Black Hoodie' features a box that reads 'Twenty One Pilots' 'Level Of Concern' in the top left corner of the front of the hoodie. The back features an image of an orange USB flash drive. This design is printed on a black hoodie.