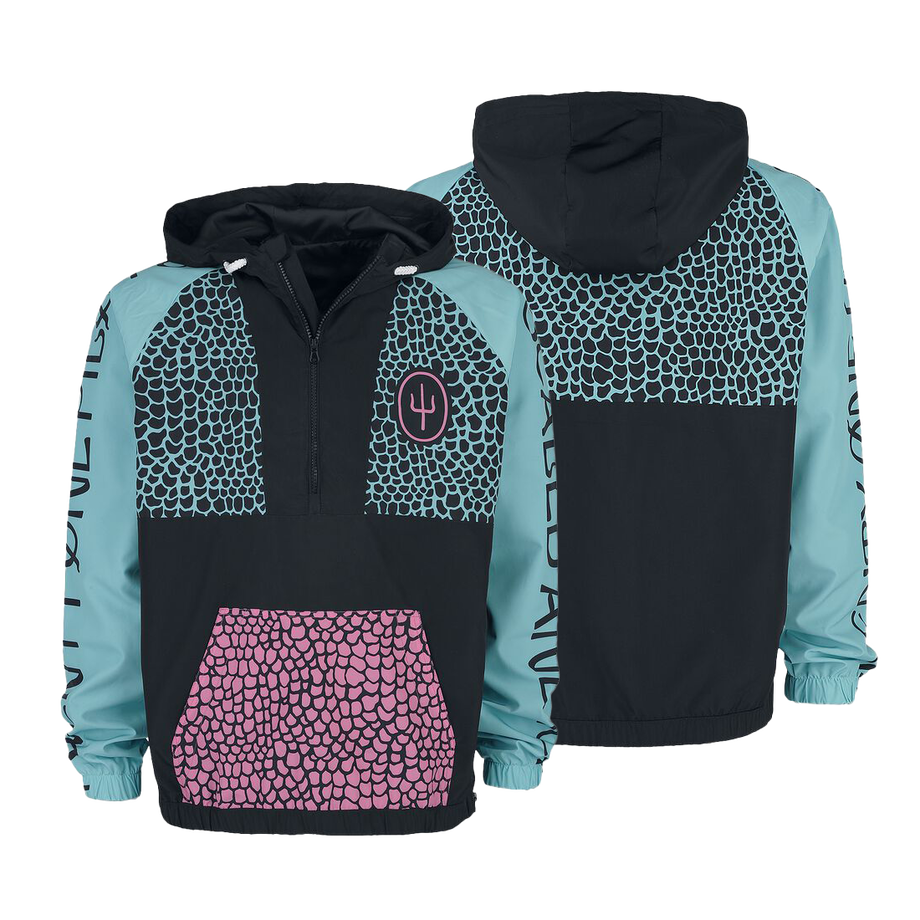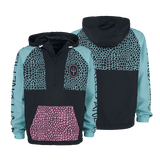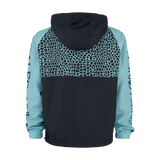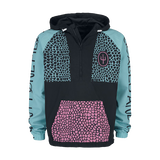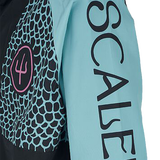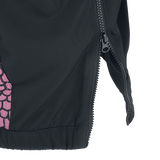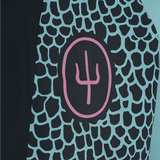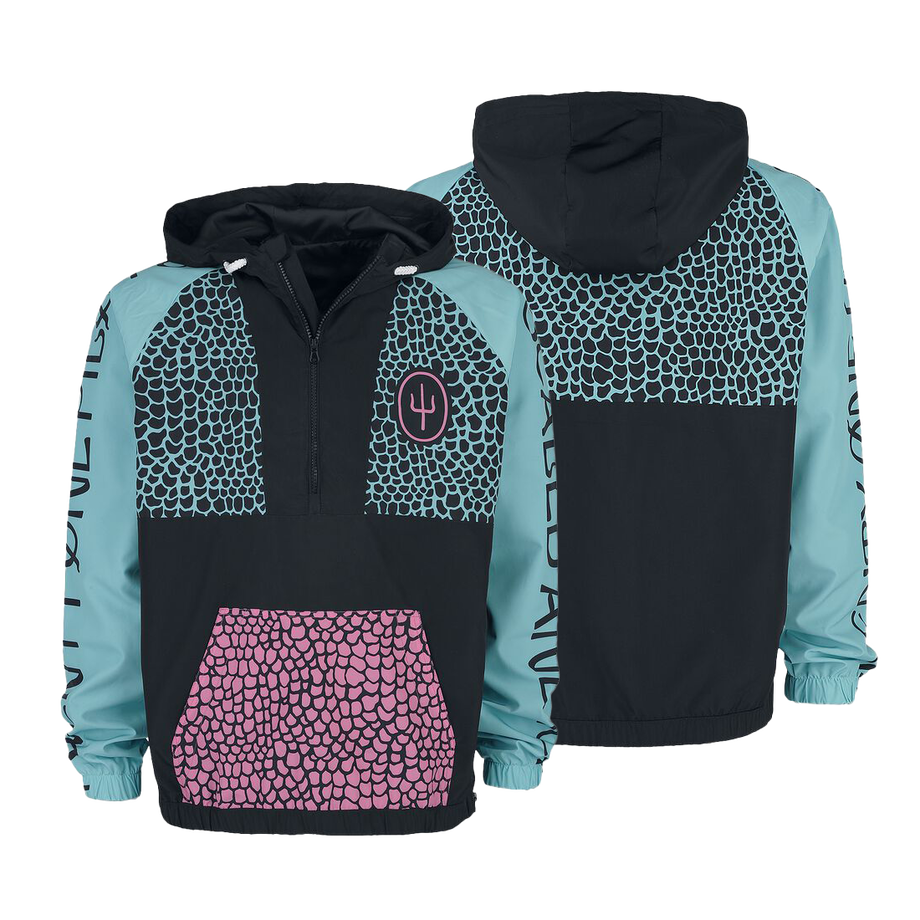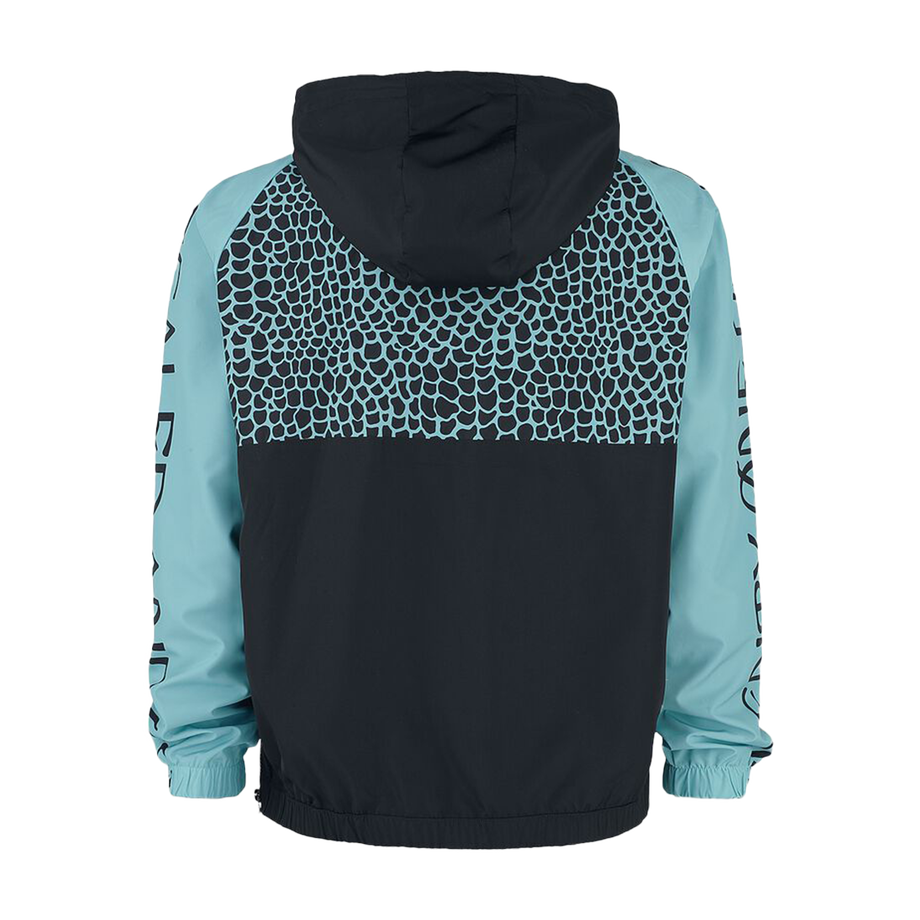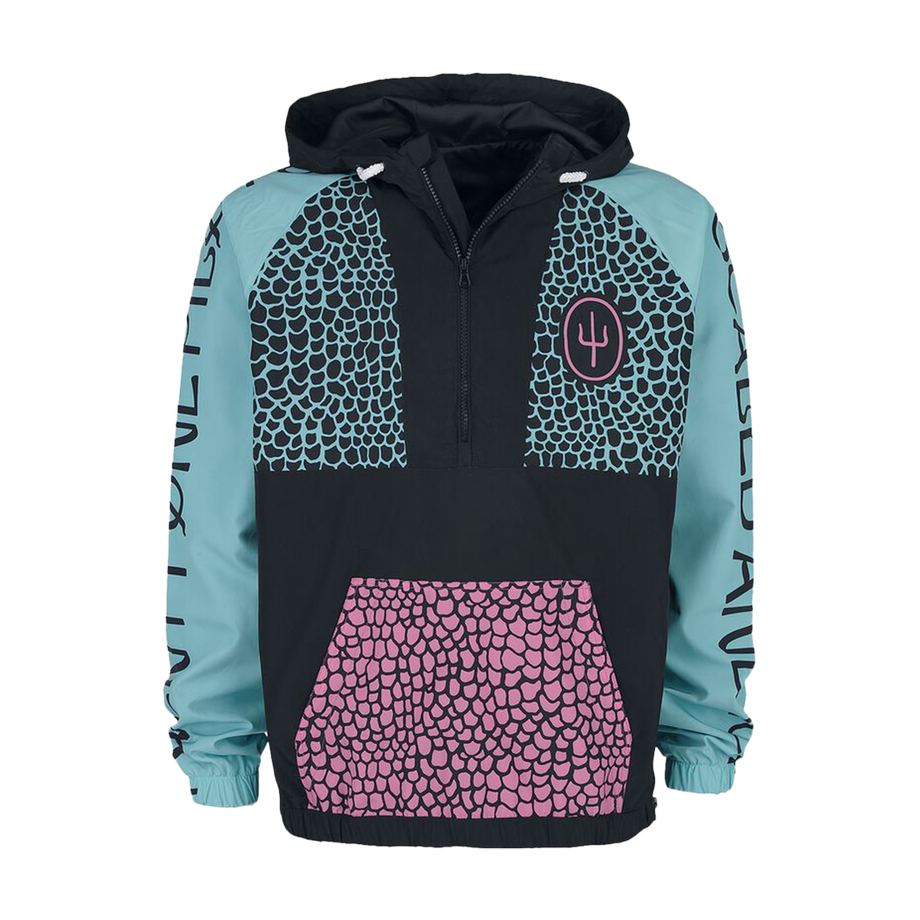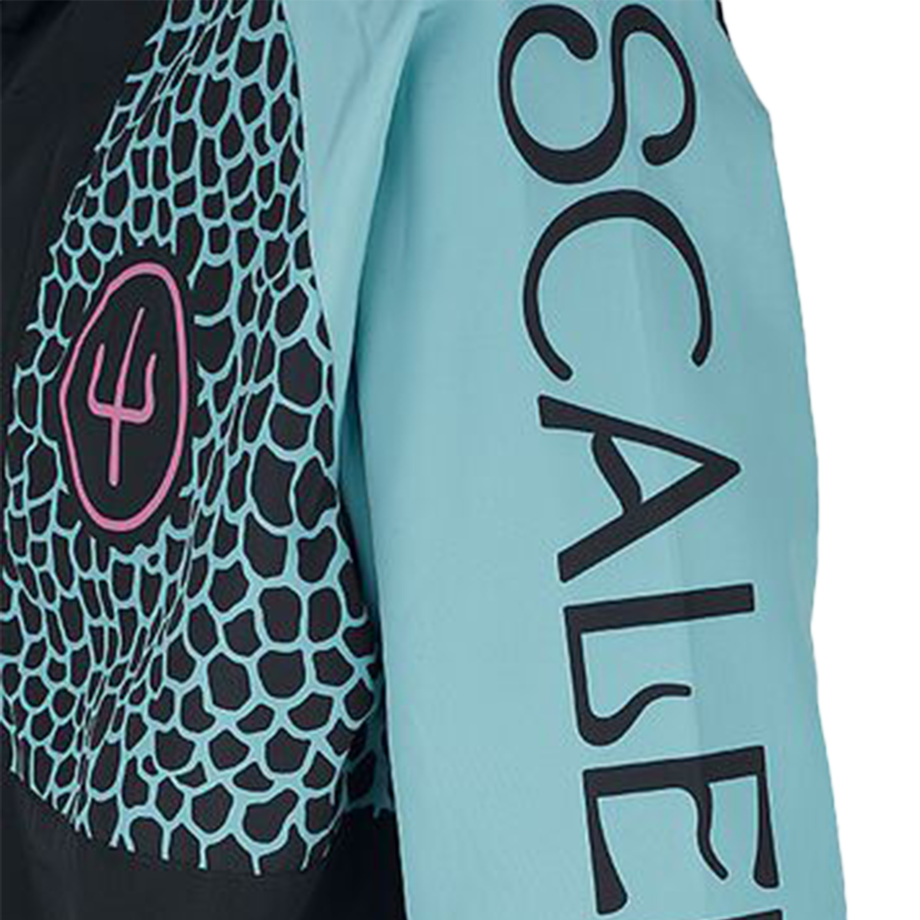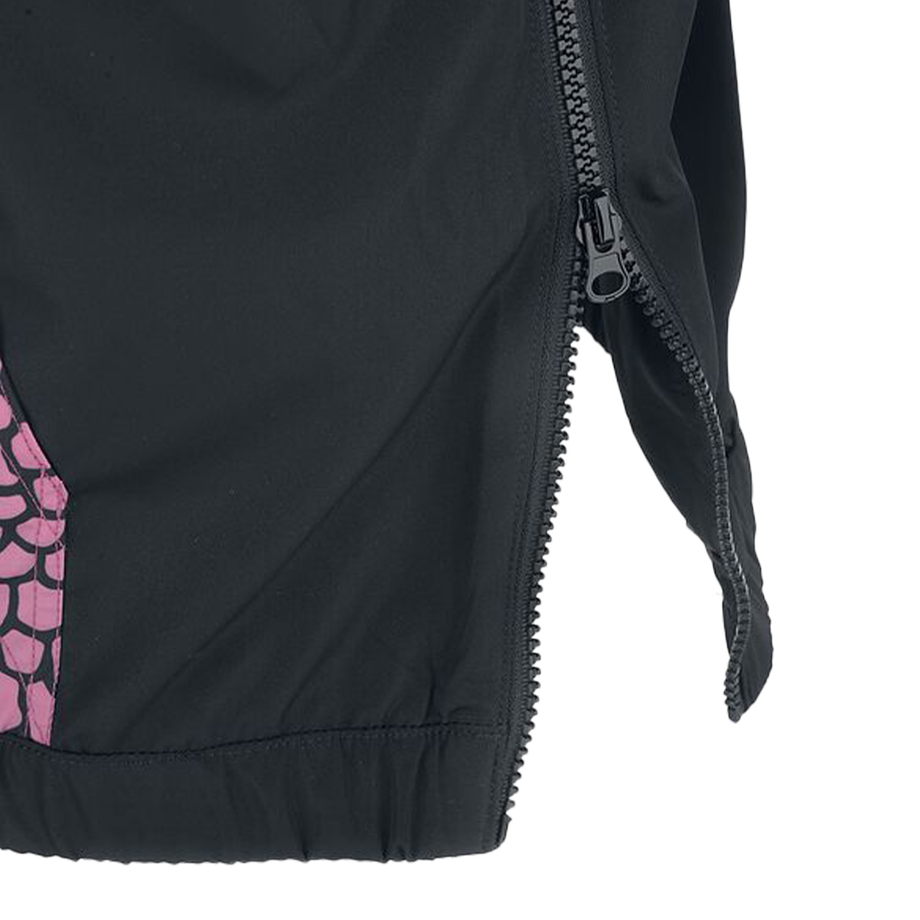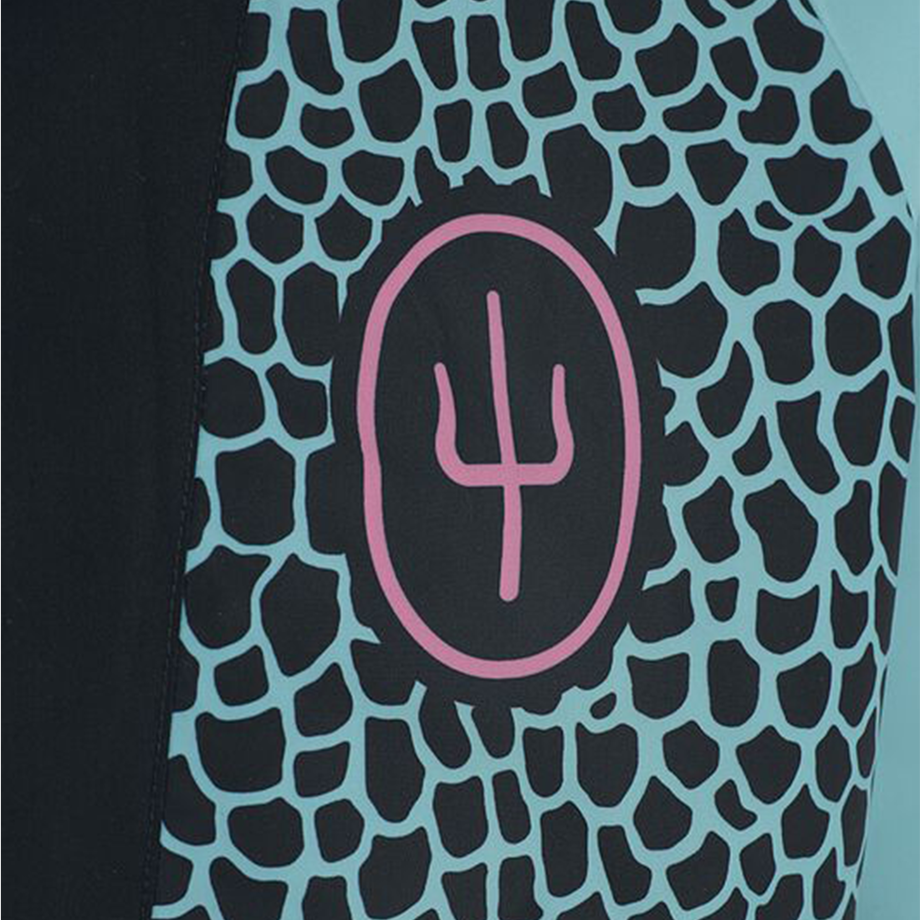 Availability:
Select Styles for Availability
size
Please select a size
Free Standard Shipping (UK destinations only) on orders over £50
---
The Twenty One Pilots 'SAI Windbreaker' features a scaled print on the front and back of the windbreaker. The sleeves feature Twenty One Pilots and Scaled and Icy logos. This design is printed on a unisex windbreaker with a quarter zip on the front, side zip on the left side and a kangaroo pocket.